There was talk by Tasmanian alpaca farmers a couple of weeks ago about how to reduce mossy pastures. Here is a small case study in pictures for you to ponder.
Mossy, unproductive pasture in southern Tasmania…
Pasture was heavily grazed then rotary hoed in February. Sown (no rates available) with PRG (personally, would avoid all ryegrass to minimise staggers), cocksfoot, chicory, plantain and white clover, fertilised with NPK (no percentages available) and then harrowed in March…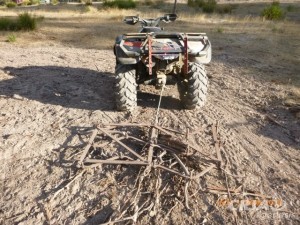 And then it rained … 27 mm in March, 16 mm in April, 110 mm in May, 98 mm in June, 64 mm in July, 24 mm in August and 39 mm in September. Wallabies were enjoying it immensely, so wallaby-proof netting was erected in late winter (newly established pasture behind fence, behind short-necked ruminants)…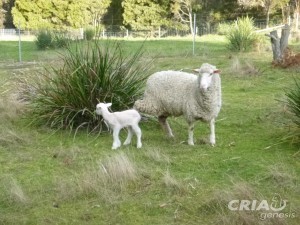 And the result is mouth watering …. (see image at top!) Pasture will be allowed to set seed in spring prior to grazing.